By Alex Popa
Caleb Emanuel Pierre is a vibrant personality and a powerful presence. He was born in Port-au-Prince, but he's been living in Montreal, Canada, for the past three years. After living almost his entire life in Haiti, he acknowledges that he would have preferred to not leave his native country. It's only the country's lack of perspective and opportunity that forced him to try his luck elsewhere.
As he explains, he would've stayed in Haiti if the country had had an infrastructure comparable to that in more developed countries. Despite his mild regret, Caleb is still happy with his choice because it opened the door for plenty of professional and personal opportunities.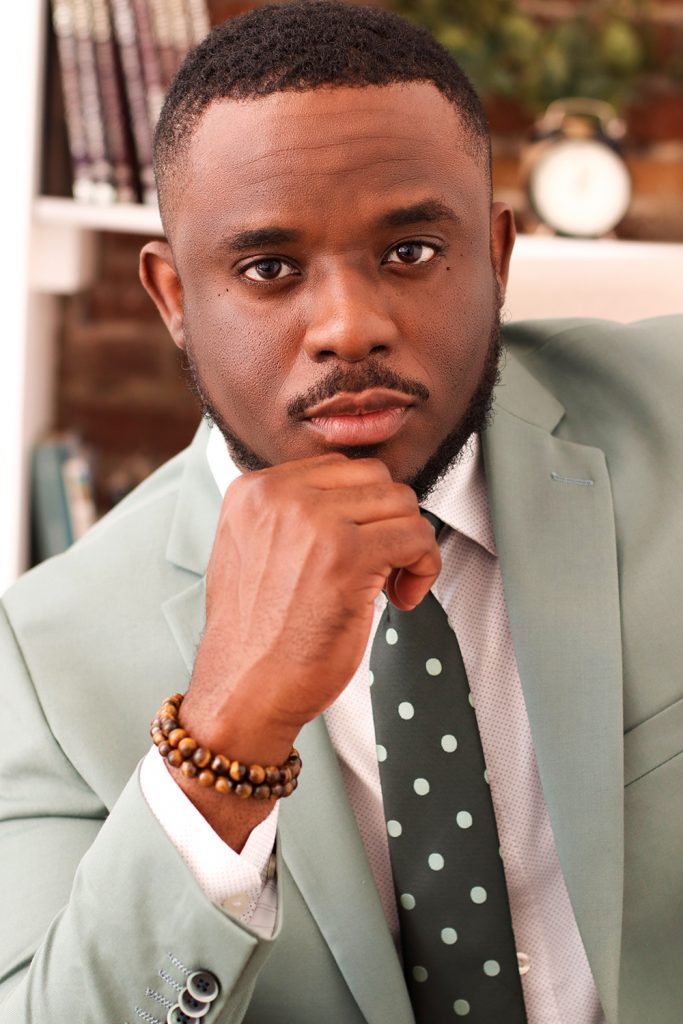 Work and Education
His studies encompass six years at FASCH, where he studied social communication, which allowed him to enrich his understanding in human communication and even basic notions of psychology. However, this degree cannot even begin to showcase Caleb's true potential and abilities. It's the work that does that for him.
There isn't one area alone in which Caleb excels but several. And nothing can showcase that more accurately than his own words: "I'm working as an administrative coordinator at the Federation of Quebec Chamber of Commerce. I'm also a singer and chorist in a choir. I own a fashion company, Calubu Collections, and I do painting on clothes."
These wildly different occupations express Caleb's versatility, talent, and amazing work ethic, painting him as a very flexible and capable individual, and his drive and goals in life go even beyond that.
Goals and Accomplishments
Caleb Emanuelle Pierre aims to climb the ladder of success and boost his professional life as much as possible. This includes increasing his company's profile and working on self-improvement in all areas. Among his most notable goals, he mentions becoming an influencer to teach people about men's fashion. He has already begun collaborating with various agencies and online stores in this sense.
He also hopes to learn to play piano and maybe even expand his painting and singing skills. As a jack-of-all-trades, Caleb sees himself destined for greatness.
Advice to Young Haitians
Caleb believes that if he succeeded against all odds, everybody can do the same. It all comes down to mental fortitude, determination, hard work, and maybe a bit of luck along the way. It can be done, though, and it all begins with education and self-improvement.
The way Caleb sees it, the young Haitian generation needs to be more involved in politics, culture, and education and involve themselves with business and self-development ideas if they are to succeed. Talent is a great tool to have, but it's counterbalanced by the notion of wasted potential. You need avenues to expand on your talent, or it will wither and die.
Because of this, Caleb hopes to one day be able to become an inspiration to those looking to walk the same path he did, and he's already making strong efforts to achieve that.