By Alex Popa
Mickaël Déjean is a native Haitian currently residing in Brooklyn, New York. He immigrated to the US to pursue higher education and a future career. However, he's found more than just financial opportunities in his new country. Mickaël was surprised to connect to Haitian culture abroad thanks to the immigrant community he's found here. Even though he lives across the ocean from his birthplace, Mickaël says he feels right at home.
The rich cultural climate in the US has inspired Mickaël to get involved in activism and community work. "I would like to be a positive influence for our community and show to the world the beauty of our country," he says. Mickaël is aware that people might have a distorted view of Haiti and thinks Haitians receive unwarranted negative press, but he's trying to change that by raising people's cultural awareness.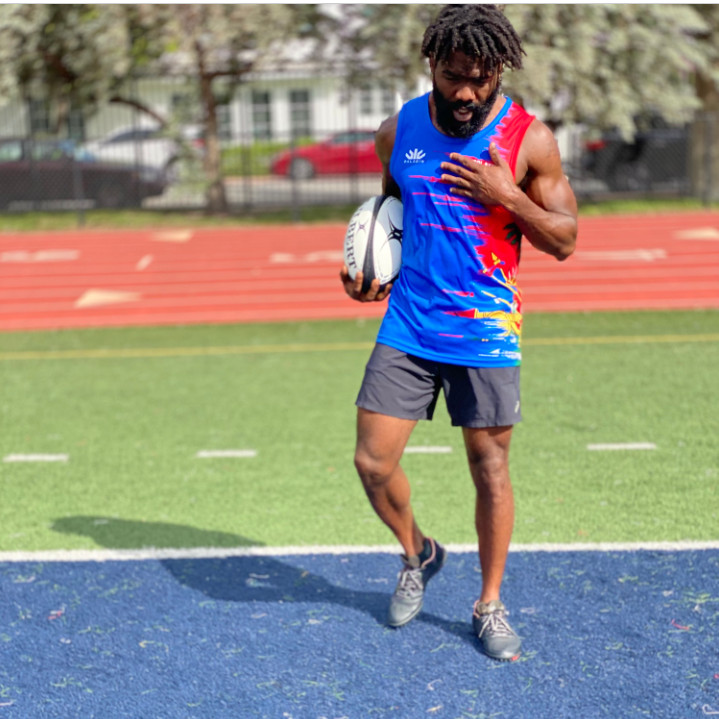 Background And Worldview
Mickaël understands the plight of everyday Haitians all too well as both a native Haitian and an immigrant. His upbringing, background, and the hardships he's faced helped him become the person he is today. He knows what it feels like to be misjudged: "Being Haitian affects how I see the world because I am always thinking about how the world sees our people without necessarily knowing the truth."
But his circumstances have only made him more resilient and appreciative of everything he has in life. Mickaël sees his Haitian heritage as a blessing. He believes Haitians always stood strong against everything life threw at them, and always emerged victorious. Mickaël says their collective struggle and the rich history of Haiti have informed his worldview. "This is how I inspire myself. I am the captain of my life, and with my self-determination, focus, and belief in self, I will accomplish anything I set for myself."
Education And Future Goals
Mickaël is currently working towards a master's degree in Public Health at the CUNY School of Public Health and Health Policy. But even when he's not spending time on his studies, he's still in school. Mickaël currently works in education and is an active member of multiple organizations, including the Black Student Union (BSU), the Haitian American Student Association (HASA), and the National Black Science Students Organization (NBSSO).
He has big goals for the future. His dream is to become a physician, and he intends to use his degree to "narrow the gap in health disparities, especially the ones that affect our communities the most." He also intends to use his influence to help his fellow Haitians and educate others about the beauty, natural wealth, and culture of Haiti.
Extensive Work for The Haitian Community
For Mickaël, giving back to the community is important. "There can be no positive change if the talent is fleeing and not staying on ground to tackle our issues." That's why he's investing a lot of time in humanitarian causes. He often volunteers as a translator and works with grassroots entities and CBOs. He dreams about making education, resources, and shelter widely accessible to Haitians in need. He also works hard to educate others and dispel misconceptions about his homeland and people.