By Alex Popa
Joanne Alexandre is a Haitian-American model from Massachusetts. Though she was born and raised in the USA as a second-generation immigrant, she considers herself a Haitian through and through. Her parents, born and raised in Haiti, held onto their culture even after moving to the US, a fact for which Joanne is very grateful. To this day, Joanne maintains her pride in her Haitian heritage and actively participates in humanitarian efforts to support the Haitian people.
Haitian Roots and Worldview
Joanne's appreciation for Haiti began at home. Her parents, first-generation immigrants raised her and her siblings within the spirit of Haitian culture. She describes memories of her home life with a smile on her face. For Joanne, her heritage is more than just a relic of the old generation. She considers her Haitian upbringing a very important part of her life: "The culture you grow up with helps shape who you are," she says.
She appreciates the focus that Haitians place on family, respect, hard work, resilience, and healthy pride. These values and cultural attitudes have shaped her worldview and approach to different challenges she's had to face. "Being Haitian gives me an additional lens through which to see the world and navigate life decisions," she says. "I'm thankful to have that perspective."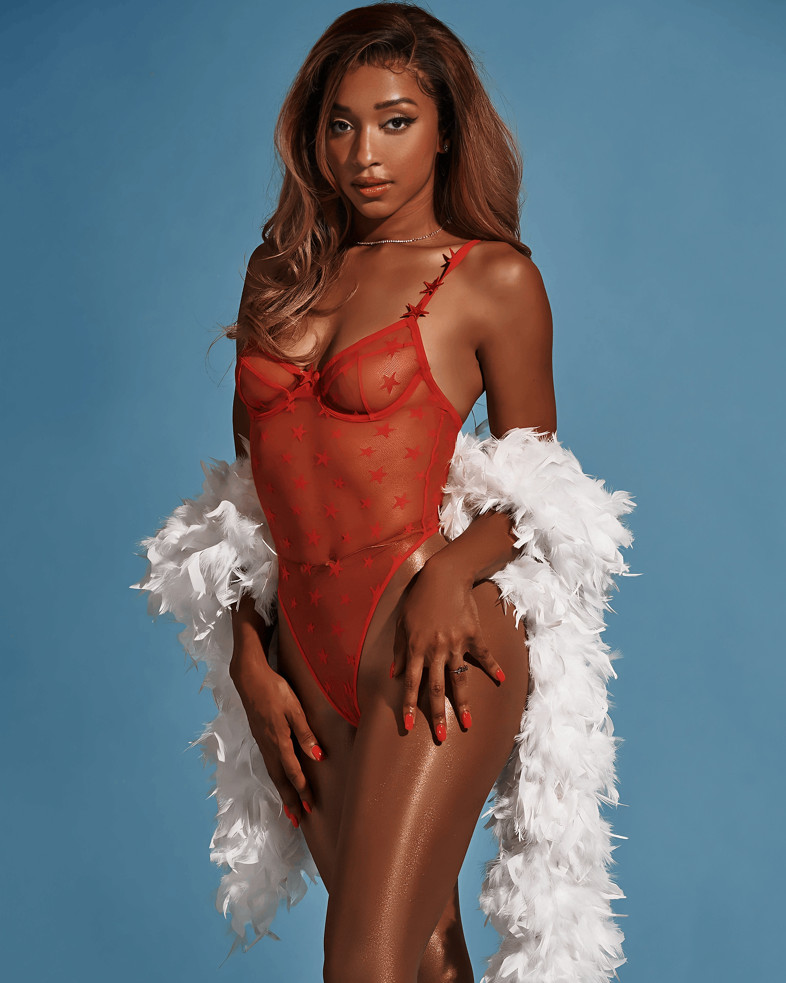 Joanne's appreciation for Haiti began at home.
Education and Career
Joanne graduated from college with a Bachelor of Science in Business Administration. She plans to use her academic knowledge to pursue a real estate qualification but says her true passion is art and beauty. This domain is where she feels truly herself as a creative person. That's why she dreams of pursuing a serious modeling career, alongside becoming a certified aesthetic nurse. Joanne wishes to transform her love for beauty into a long-term profession by creating art and helping others achieve their aesthetic goals. She's already kick-started her modeling career. One of her proudest accomplishments was to get her modeling work published and participating in her first beauty pageant in 2019.
Advice for Fellow Haitians
Joanne considers her Haitian heritage a blessing. She tries to keep in touch with her culture and always wants to learn about new social and political developments in Haiti. She and her family have been participating in humanitarian efforts for a long time. Joanne and her mother regularly donate goods to Haitians in need, but she'd like to do more and hopes to see meaningful change. She says her most useful advice for fellow Haitians is to invest more in their mental health.
This would help new generations flourish. "Researchers say young people in Haiti are especially vulnerable to psychological distress due to their chronic exposure to stressful life events. I believe a healthy mind is the foundation from which all else good springs." She considers that lack of mental health awareness, stigma, and unavailability of medical services have been long-ignored issues, and it's time for this to change.