By Alex Popa
Sandra Augustin was born and raised in Miami, and currently lives there. Her parents came to the US from Haiti, and Sandra is grateful for the many opportunities she has in the US. Her daughter is her biggest inspiration and the reason why she keeps pushing herself to work harder and harder every day.
Sandra wants to become a model, star in movies, and hone her talent as a content creator. She's already taken a few baby steps in this direction, having starred in a Popeyes commercial. The next item on her agenda is to star in a movie or show. She says she's ready to do whatever it takes to be noticed by the leading directors!
Education & Goals
Sandra got a BA in Theatre from Florida Atlantic University and an MBA in Management from Nova Southeastern University. Currently, she's working as an account manager and model, as has status as a SAG-eligible actress. She's living a great life doing something she loves, but she's still not "there" yet.
The entertainment industry is "a place filled with obstacles but also with unimaginable opportunities ripe for the taking," she says. She wants to continue acting and modeling to reach peak popularity. One of her biggest accomplishments was working as the rapper Megan Thee Stallion's stand-in for Popeyes' Hottie Sauce commercial.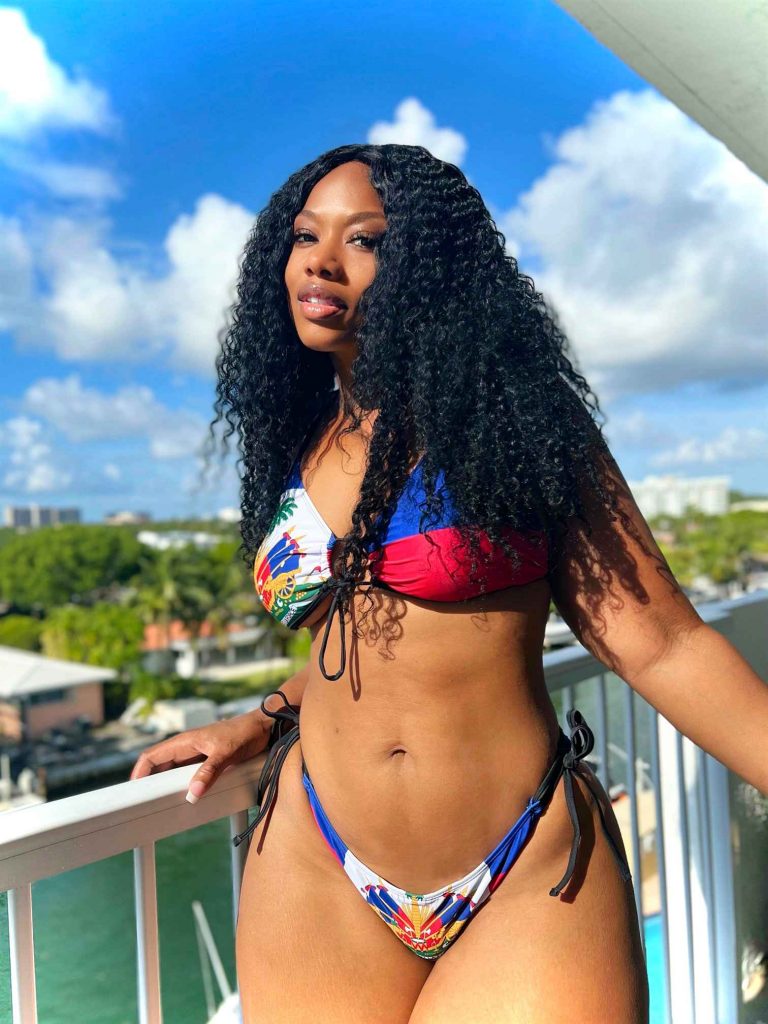 Sandra says education, determination, and pragmatism are the three things that successful people need.
"It was like a dream come true," she recalls. "I've heard so much about Megan and I was ecstatic when I had the chance to meet her. The experience was a fantastic start for me, and I look forward to doing more stuff like this in the future."
What Is Her Advice to Young Haitians?
Sandra says education, determination, and pragmatism are the three things that successful people need. She's clear about young generations needing to learn more about being determined but pragmatic when necessary. Education is the basis of any functional person in society and the foundation of success. Without education, you can't have anything, according to Sandra.
She fully supports charitable and non-profit organizations that help schools and orphanages in Haiti and plans to promote the country through social media. The latter is growing daily, and so is the requirement to create compelling content.
Sandra wants to become one of the best models in the entertainment industry, and we believe she has what it takes. Our interview with her went very well and we wish her the best in her future endeavors. We fully support her and are genuinely looking forward to her success!
If you want to have a word with Sandra Augustin, you can do so on her Instagram at "Classicwoman" or her Facebook page at "Sandra Augustin".