Written by Vanessa Olisma
Sabrina Lamour is the founder of Natural Eye Photography. It all began in the Fall of 2014 when she took part in an organization that conducted live events. There was an unmanned camera at one of these events and she thought she should give it a shot. Her curiosity began an interest, which later led to her founding her own business. In 2021, Lamour officially launched, offering portrait, wedding, and special events photography.
What drives you to do what you do?
"…my passion to see people connect with themselves, see their uniqueness, and embrace who they really are. My clients exclaim 'Oh my God! That's me? Is that really me?' Seeing their excitement and joy is one of the reasons I do what I do."
Do you market to Haitians? Which tactics do you find are most successful?
"I do market my business to Haitians. Marketing through cultural events has proven to be more successful. Being in the room, engaging and showing my work in real-time, along with sharing my work on social media platforms have helped a lot."
What top three skills are needed to be a successful entrepreneur?
Great customer service
"It doesn't matter what your niche or market is, you will need people to generate a constant flow. Your service is your brand. And this determines your brand potential."
"Managing your time, emotions, and all the things that come along with ownership will be what turns your goals and dreams into accomplishments."
"Patience with the growth process and patience with yourself."
What piece of advice would you give to Haitian women who want to become entrepreneurs?
"Do it afraid but just do it. Take the risk. Be realistic about your goals. Don't quit. It doesn't matter what people say, it doesn't matter what the voices in your head say, it doesn't matter what your bank account says. If you know deep down that this is what you're born to do, stick to it!"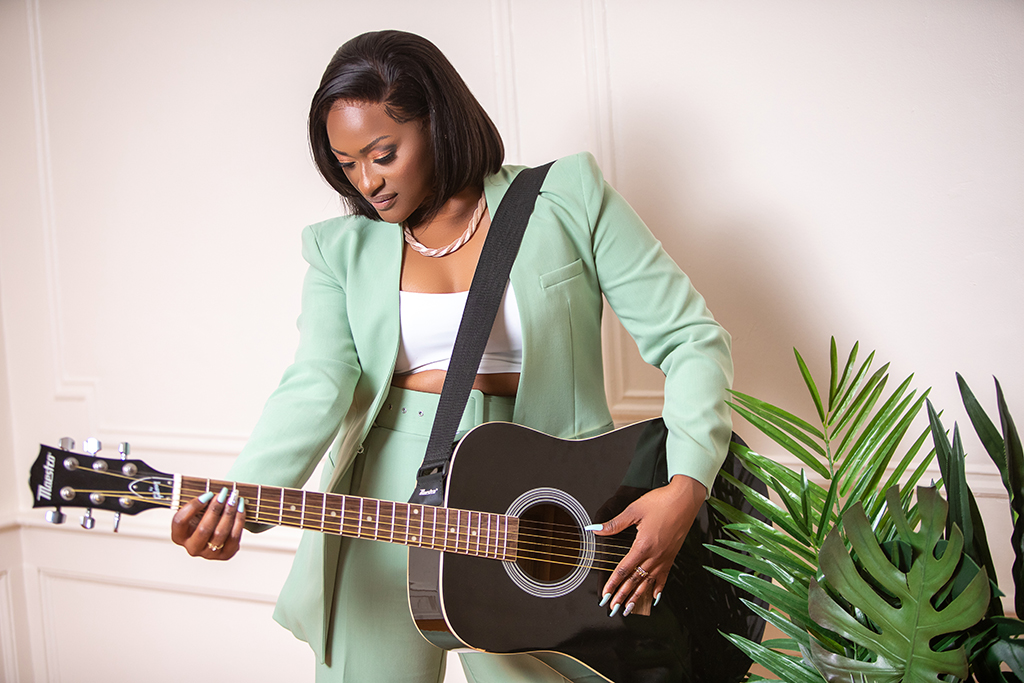 Stick to the plan and don't give up.
In helping to alleviate stress, try to detach yourself in the midst of all the work. Lamour shares with us that she gives herself at least two days off per week. This means you do absolutely nothing. You don't answer work calls, you don't check work emails, you don't discuss work unless it's totally necessary and unavoidable. You have to get intentional about creating balance for your sake and peace of mind.
As Lamour continues to grow her brand, she inspires to one day open her own full service studio where others can come and express their creativity. She looks forward to mentoring other female photographers. For me, being a woman and experiencing a photoshoot with another woman who is guiding you and boosting your ego is such a satisfying experience. Lamour took her shot and is winning the game.
Take a shot on you!
Contact:
Website: naturaleyephoto.com
IG: instagram.com/naturaleye_