Written by Martine St. Hilaire
Myrlande Holborough is a very proud Haitian, wife, mother, certified organic skincare formulator, and the dedicated business owner of Ekspresyon Naturel. She was born in Port-au-Prince, Haiti, and then relocated to Brooklyn, New York, where she spent her early years. She now lives in Cambridgeshire, England with her husband and daughter.
Holborough's natural skincare business, Ekspresyon Naturel (also based in England), is committed to producing luxury and high-performing skincare products. Her formulas are made with only the best natural and organic ingredients, with an ethical and sustainable mission in mind. This includes high quality natural plant oils, marine extracts, botanical herbs, cold processed butters, and essential oils. With eyes firmly on environmental impact, she uses 100% plant-based ingredients, and her packaging is either fully reusable, compostable or recyclable. Talk about being green!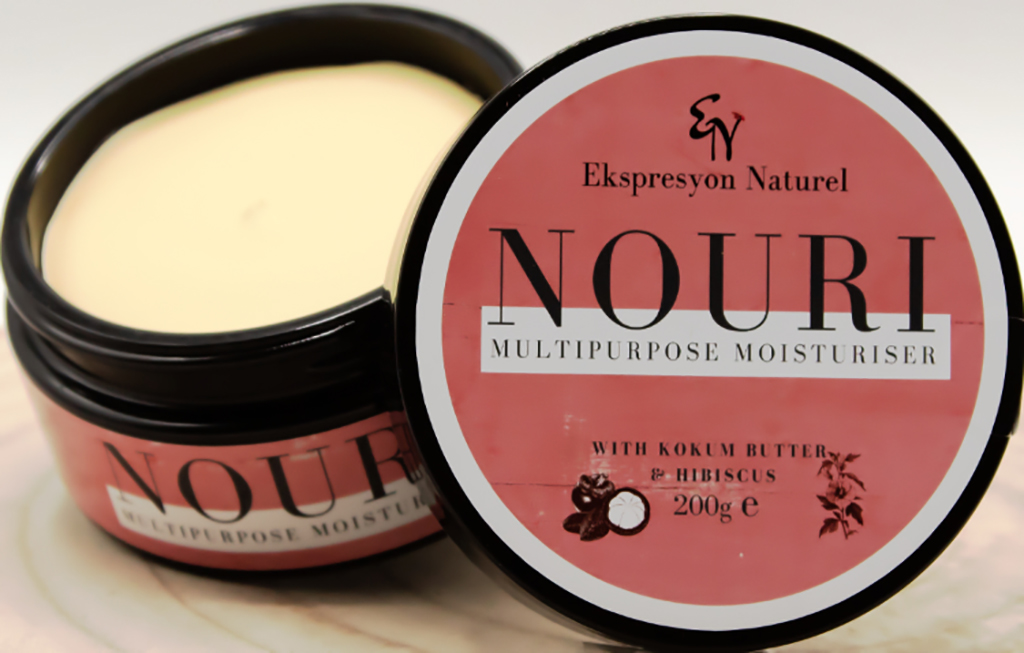 "I am passionate about all things related to natural skincare, haircare, health, and wellness, and I am committed to helping others learn and understand the benefits of using natural ingredients in and on their skin."
Determination to turn knowledge into action, Holborough obtained several certifications in natural and organic skincare formulation. She graduated from Formula Botanica, an award-winning and accredited formulation school that has helped to launch several highly acclaimed natural skincare brands. She decided to further sharpen her formulation skills, so that she could offer high performance plant-based skincare through her small business.
During the pandemic in 2020, Holborough became inspired to launch her brand, Ekspresyon Naturel, out of sheer desperation to find a solution for her daughter's eczema and her own problematic skin as well. Her experience with helping her daughter maintain healthy looking skin after suffering with eczema since the age of 2 months has fueled her passion. The ultimate goal for her business is to create products that not only bring added benefits to improve the skin but as a result, also help women gain confidence in their skin.
"I do what I do so that my daughter will see that she can accomplish anything if she just believes in herself and never gives up,", Holborough proudly stated. She strives to be a positive role model for her daughter.

Holborough takes pride in creating award winning skincare products that work as intended. She's also living proof that her products truly work. A word of advice she would give to Haitian women who want to become entrepreneurs is, "Believe in your vision and goal. Be determined when things get stagnant. If you think you can't do it, you're right."

Contact:
Website: ekspresyonnaturel.com
IG: instagram.com/ekspresyonnaturel