By Alex Popa
Sydney Eugene is a young Haitian-American model living in Naples, Florida. Her parents are natives of Port au Prince. Sydney has had contact with her native Haitian culture through her parents and through visiting Haiti. Seeing Haiti helped her fall in love with the language, culture, and people.
Sydney now wants more than ever to help her fellow Haitians and stay connected to her heritage. Her experiences as a first-generation Haitian-American and as an American citizen have helped her develop a deeper appreciation for her origins, circumstances, and accomplishments.
Currently a college senior, Sydney is looking forward to pursuing her professional goals and making a name for herself in the world. She also wishes all her fellow Haitians could enjoy equal opportunities to reach their life goals and dreams. "Education is very important," she says. "I hope to bring free education to the kids of Haiti. It is important to focus on the resources that Haiti has."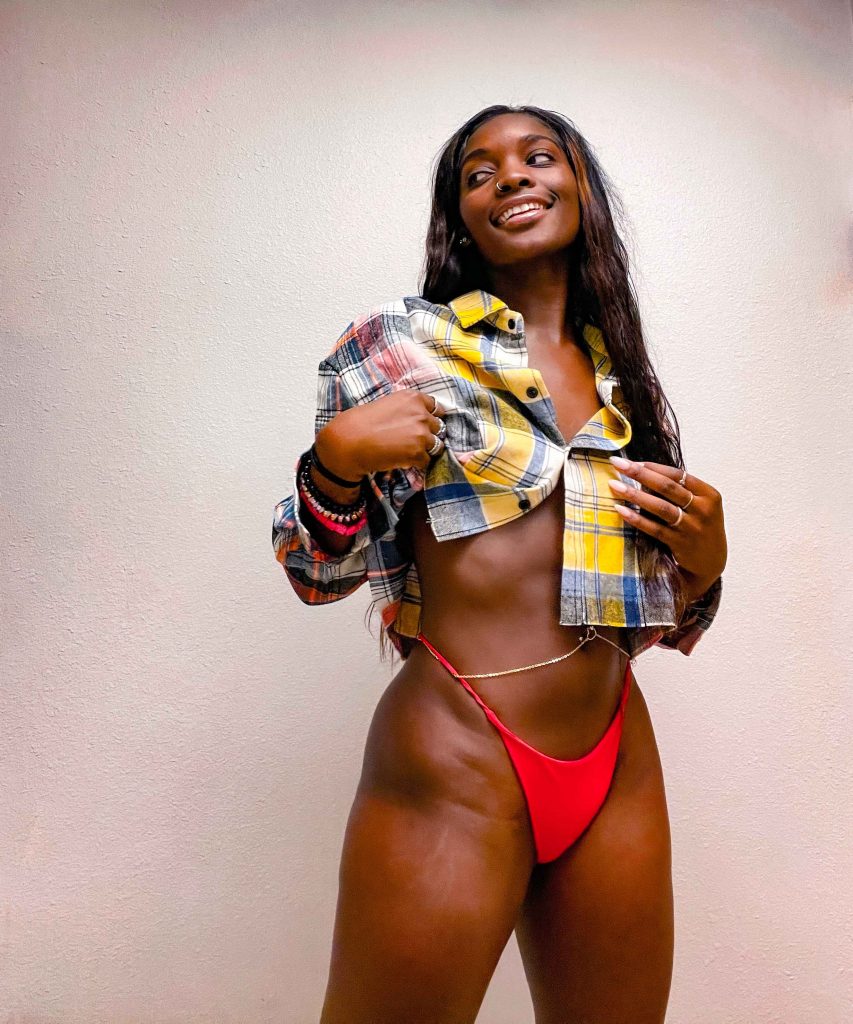 Sydney believes it's important to remain practical, saying that Haitians should invest more in education, infrastructure, healthcare, and housing.
Accomplishments And Future Goals
Sydney is currently a senior at Florida Southern College majoring in Exercise Science, a topic close to her heart. After finishing her studies, Sydney plans to become a physician assistant for a sports team. She says she discovered her sporty side early on. She laughs while mentioning one of her big early accomplishments: playing on the boys' basketball team.
Besides her love of sport, Sydney is also interested in modeling. She's already working gigs for smaller companies but hopes to go even further, perhaps by becoming a recognized model and traveling the world to do her work. Sydney is confident that things on that front are on the upswing, as she's already worked with recognized brands such as Juicy Couture. But Sydney doesn't just think about professional goals. She's also interested in activism and future socio-political developments in Haiti, two topics she follows closely.
Changes She Hopes to See in Haiti
When asked about her hopes for Haiti, Sydney is optimistic. She says the first steps we can all take to support Haiti are volunteering, donating, and increasing awareness about Haiti's problems through other forms of activism. On the political front, Sydney hopes to see more political transparency, the use of Haitian Creole as an official language in formal institutions, and greater political literacy among Haitian citizens.
She believes it's important to remain practical, saying that Haitians should invest more in education, infrastructure, healthcare, and housing. Sydney believes all Haitians should strive to shine a light on the natural beauty of Haiti. In spite of Haiti's troubled reputation, she says the country and its culture have a lot to offer.