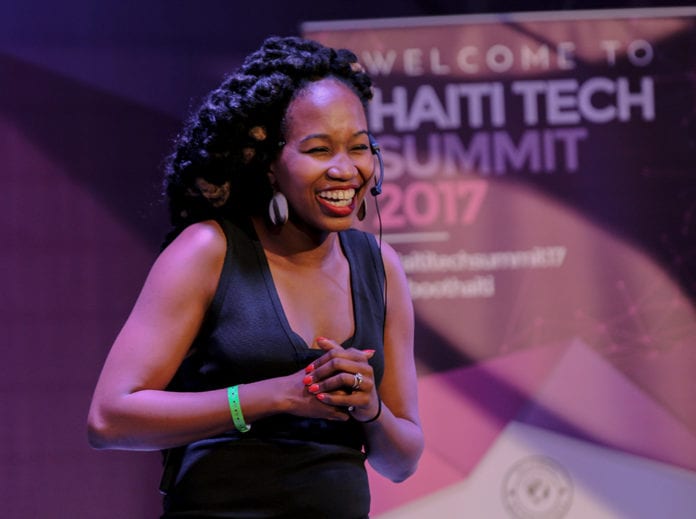 By Shirley Dorsainvil + Photos by Sheri Tarr
The world's first black independent republic is an ideal location for a Caribbean getaway. Haiti's "profound history of empowerment, leadership, and innovation" makes it an ideal stage for tech enthusiasts and creatives.
To draw attention to the island's tropical beauty and exotic beaches, Haitian-American entrepreneur Christine Souffrant Ntim hosts the largest tech event in the Caribbean, the Haiti Tech Summit.
The digital accelerator forum is an annual gathering of local and international industry leaders, investors, digital marketers, entrepreneurs, and creatives who aimed to address challenges in Haiti's technological and entrepreneurial ecosystem.
The sold-out event took Haiti by storm, drawing over 500 influencers, many from top startup capitals of the world such as Silicon Valley, Dubai, New York, and London. Innovators such as actress Vicky Jeudy; the Editor of Black Enterprise, Sequoia Blodgett; and executives from leading tech companies including Uber, Facebook, Google, and Airbnb came together to pave a new narrative in emerging markets such as technology, digital marketing, and entrepreneurship in Haiti.
The event sponsor, Global Startup Ecosystem, launches online digital accelerators in emerging markets around the world with an aim to boost economies in developing countries. The online platform created a 13-year commitment to revitalizing Haiti's entrepreneurial economy and "leveraging digital accelerators to build startup ecosystems."
Souffrant-Ntim notes that this forum was an initiative "to calibrate Haiti forward" and hopes to continue the conversation for a second year.
This year, the historic digital accelerator of the Caribbean returns to hosts its 2nd gathering at the Royal Decameron Beach Resort in Côte des Arcadins, Haiti. Speakers include content creator Cleve Mesidor, who, among others, will promote innovation and entrepreneurship.
Gain meaningful networking opportunities, win prizes, gain global publicity, and attain amazing insights by joining the multinational conversation. The two-day event takes place in late June 2018. End the negative feedback and join the conversation alongside over 100 innovative speakers by registering early at www.haititechsummit.com and #RebootHaiti and #TechnologyInHaiti