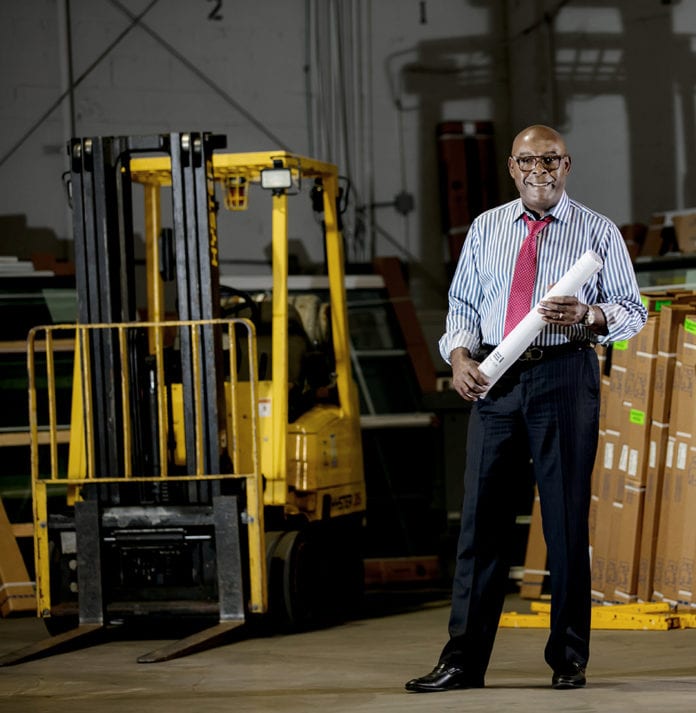 By Sarah Brutus @sarahprworldwide & Photos by Johny Luc @redlightphotos
Where were you born? Tell us about your upbringing.
I was born in Cayes, Haiti. Since my father was a pastor, I lived in several different regions in the South of Haiti. I did part of my primary school in Jeremie and finished primary school in Port Au Prince. I moved to the United States to complete high school when I was 15 years old. I lived in upstate New York for a while and finished my high school education in Connecticut.
What did you decide to do after high school?
After high school I got my first job in Chicago, doing calls for a marketing research firm. After a year, I moved to Miami and attended Florida Memorial University. I had great time there and enjoyed many of the cultural experiences that a Historically Black College offers. I pledged and became a member of the Alpha Phi Alpha Fraternity, Inc. I graduated from FMU with a Bachelors in Business Administration.
Did you always know that you wanted to get into business?
Yes, I always knew that I had a role in business. I always knew that's where I fit in. I was always interested in making money, and I was always interested in running my own company. From a young age, I had this inclination that I possess the business acumen. I learned my industry and my trade to the point where I now own my own business.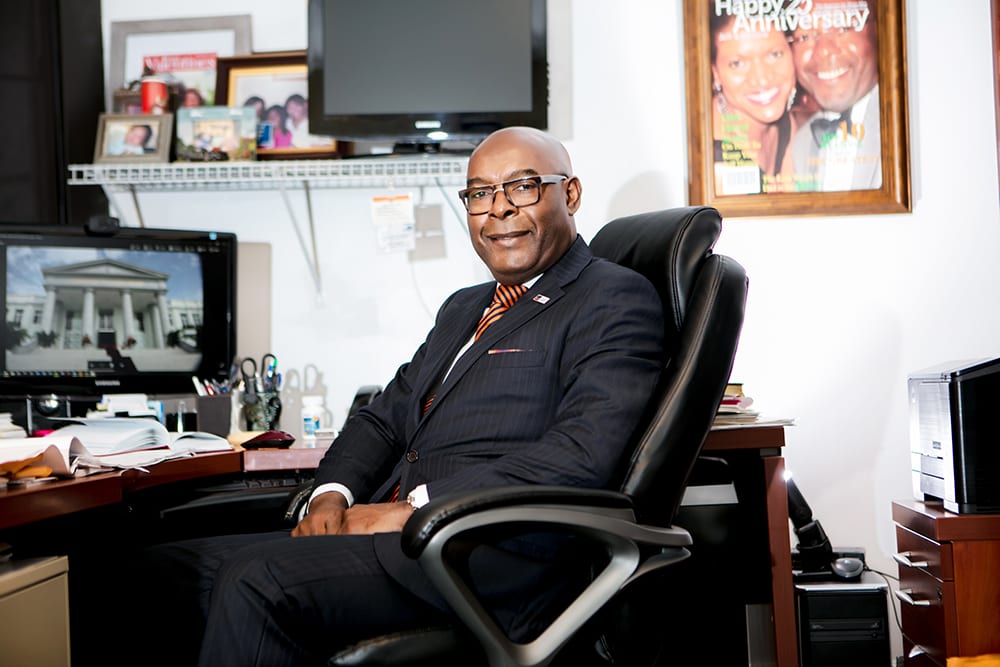 How did you get started in your industry?
My very first job was starting at the bottom of the industry, you could say. I worked as an assistant purchasing agent for a very small company in the construction industry. I worked with a lot of exporters and the international market. I would do the buying for a firm in the Bahamas. From there on, I really just began to learn the trade. I then became a sales representative. I was chosen as the rep for a large US Manufacturer of windows and doors. That was a very big opportunity, which allowed me to travel and make presentations to architects, builders, hotel owners, and high-end residential homeowners in the Caribbean.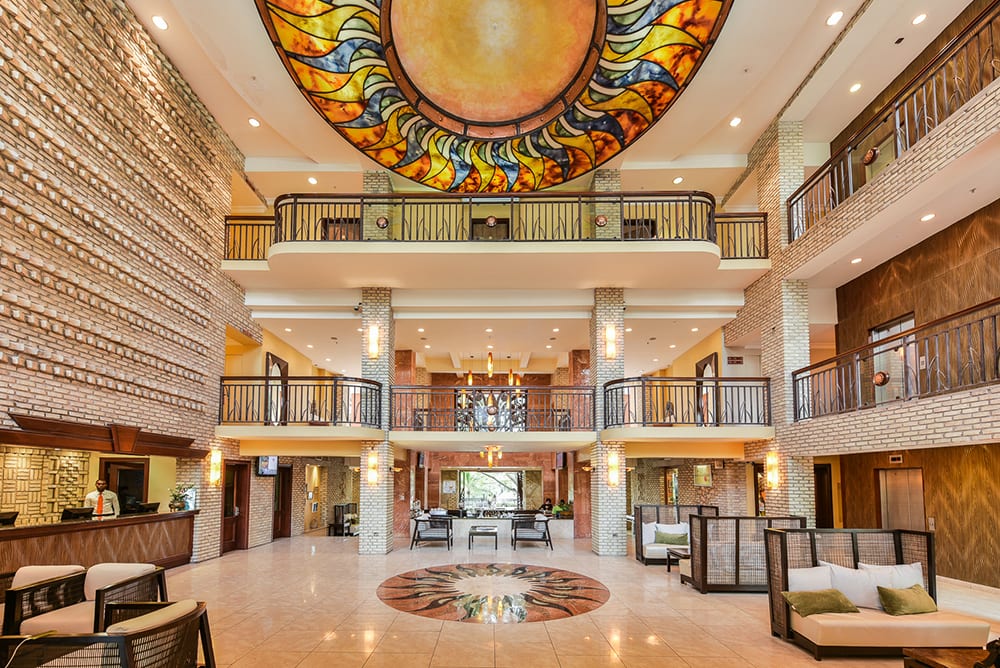 How did you come about owning your company?
The break came for me because I was being recognized nationally for my work. A major company based in Georgia solicited me to open up an export branch for them in Miami. This is where my introduction to management began. I started the export distribution for them really from scratch. I grew that from zero revenue to about $1 million in revenue after the first year, and after four years we were at about $8 million in revenue. In 2007, there was a major real estate collapse and it affected my industry, the construction industry. The company I was working for got into some major trouble financially. So, to react to the recession, they got into some serious reorganization, which involved them closing down my branch. The owners of the company offered me the option to purchase my branch. I had no idea about how to acquire a company. I was just trying to secure a position with the company. To my biggest surprise, one of the owners asked me why I wouldn't buy my branch, but I didn't see how I could afford the purchase. The owner asked me about my 401K, and I said that wouldn't be nearly enough to purchase the company. He told me to take the risk, and that's what I did. I cashed out my 401K and invested in the company. All I purchased really was some account receivables, bad debts and goodwill, but since I was the one who started it from scratch I knew the value of the company despite being in an active recession. I knew how to reorganize it myself, which I did. So essentially I had been building my company all these years, and I didn't even know it. Everything I had done up to that point career-wise prepared me for the company that I have today. That's how CMS International Group Corp started.
Tell us about your philanthropic work.
The Man Dodo foundation is a cause that is near and dear to me. It's one of the things to which I contribute a lot of my time, effort, and finances. My siblings and I started the foundation in 2005 after the passing of our mother, as a way to continue her legacy. We started that in Cavaillon, Haiti with our first toy drive for 250 children. Now, 11 years later, it has turned into a three-day mission that includes two days of health care and a toy drive with over 2,500 kids.
Tell us about your involvement with the Haitian American Chamber of Commerce.
In 2010, I joined the board of HACCOF. If I look at some of the things that have benefitted me greatly in life, I would definitely say this is one of them. It opened new doors for me in a world that I didn't know existed. It's been gratifying for me to be able to help others grow their business; being part of the growth of the community, I am so extremely proud of how far we have come. It is one of the best professional decisions I have made.
What do you think has allowed you to be successful?
I am very big on building relationships. I think that has been key for me. Most important for me is perseverance, Faith and Trust in God. You have to persevere through thick and thin.
Any advice that you would give to young entrepreneurs?
Remain true to yourself. Remain honest to yourself. Persevere. And if you have any spiritual inclination, cling to that. We tend to give up many times when things aren't going well. Sometimes you have to take the good and the bad. In business there will be a lot of bad. But it is a rewarding experience and truly gratifying. Be part of something, be part of your community. Give back and give back without thinking. Whatever you give will come back to you tenfold.
My advice to young entrepreneurs is to follow your dream.
Jeff Lozama, President & CEO
CMS International Group, Corp
3333 NW 168th St, Miami Gardens, FL
305-628-3421
www.cms-miami.com