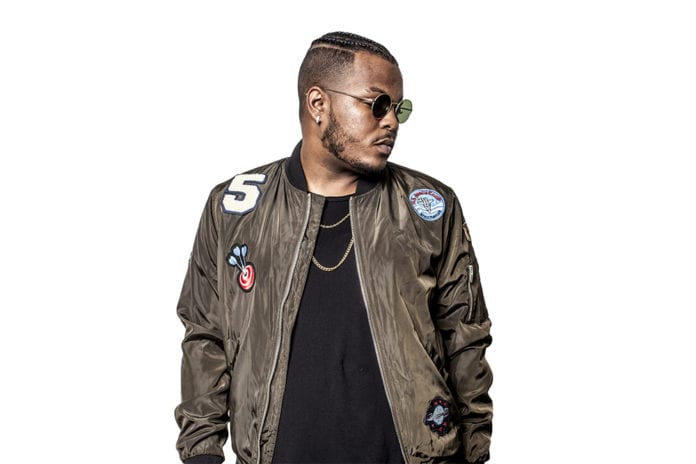 —LITERALLY, IT'S THE YEAR OF DJ BULLET AND HE'S TAKING OVER HAITI'S MUSIC SCENE PA BAK
If you haven't already heard, DJ Bullet is 2017's DJ of the Year according to Haitian news outlet, Ticket Magazine. Whether you know him by his DJ name, DJ Bullet, his rapper moniker, Balalalet, his nickname, Da2, or his legal name, Daniel Deux Verna, you know for sure that the young DJ and rapper has major talent that is appreciated all over Haiti and throughout the Haitian music world.
So how did the engineering student get into music? It's in his blood. For as long as he can remember, DJ Bullet was surrounded by musicians and grew to have a deep appreciation for music. His brothers performed in Konpa bands and, after moving to Miami for his university studies, he worked with his friends who were also talented musicians. Through his connections, DJ Bullet was able to expose his talent to wider audiences and really feed his passion for music.
DJ Bullet started to gain popularity when he released "Leve Men Nou," a rap tune that became a hit throughout Haiti. With regular gigs and performances, DJ Bullet's audience and fan base began to grow. Things really started to take off when he began to release Raboday hits with clean lyrics that everyone—young and old—could enjoy. His hits led to him performing in Kanaval, which was an incredibly significant opportunity for him as it gave him the platform to expose his music to fans all over the country and abroad.
But, DJ Bullet is Haitian and so is his mother—that means that this was definitely not the path she had chosen for him. "Education is extremely important to my family and everyone has gone to prestigious and well-known universities; but, my mother sees my success so she's actually very proud of me," says DJ Bullet. Having been independent for most of his life, DJ Bullet was bound to break the family tradition of pursuing a career in the medical field. While his brothers left music to focus on their education and careers, DJ Bullet did the opposite—so far, it's been working extremely well for him.
DJ Bullet has worked with … international artists including Walshy Fire, Steve Aoki, Lil Jon, Ozuna, Davido, Michael Brun, and Mr. Eazi.
DJ Bullet has worked with some of the top people in the Haitian Music Industry and alongside international artists including Walshy Fire, Steve Aoki, Lil Jon, Ozuna, Davido, Michael Brun, and Mr. Eazi. Safe to say that next time you're in Haiti, make it a point to find out where DJ Bullet is spinning so that you can go back home and tell all your friends how you saw a miracle happen—the miracle that is DJ Bullet. Keep up with the kid by following him on Twitter: @balalatet.