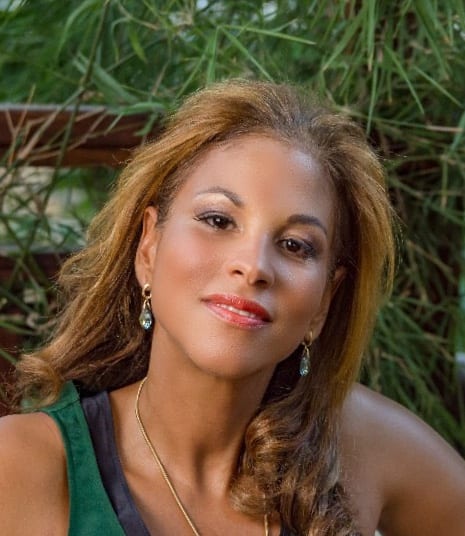 Meet the Forward Thinker behind Haiti's First Luxury Full-Service Spa: Mrs. Nathalie Buteau Antoine
Nathalie, what made you start the Botanik Spa?
I wanted to help others discover charms of life, relax, and regain their strength after a day or week of hard work. I started working on a concept where I could provide my clients with high-quality services while achieving a level of well-being that will benefit their body, mind, and soul.
This level of luxury treatment was the first of its kind in Haiti. Why did you take such a risk?
I have always been a risk-taker, but most importantly I'm a perfectionist. If I was going to create the first spa in Haiti, it had to be at a level where people would understand that investing in their well-being would help them manage the stress of their daily routine, and would also help them remain healthy.
What are some of the obstacles you encountered before the spa became a hit in Petion-Ville?
The misconception of the general public, who saw spas and wellness centers as places where luxurious and pampering services are offered to more privileged segments of the population, was one of the first obstacles. Second, training and managing staff was almost as challenging as getting new clients.
How has the spa been received by tourists visiting Haiti?
For the most part, I would say they have been very receptive to the spa. They usually fall in love with our version for its simplicity and elegant particularities, but yet they mostly fall in love with the whole "treatment" part of the spa, which produces the after-effects of renewal, rejuvenation and balance.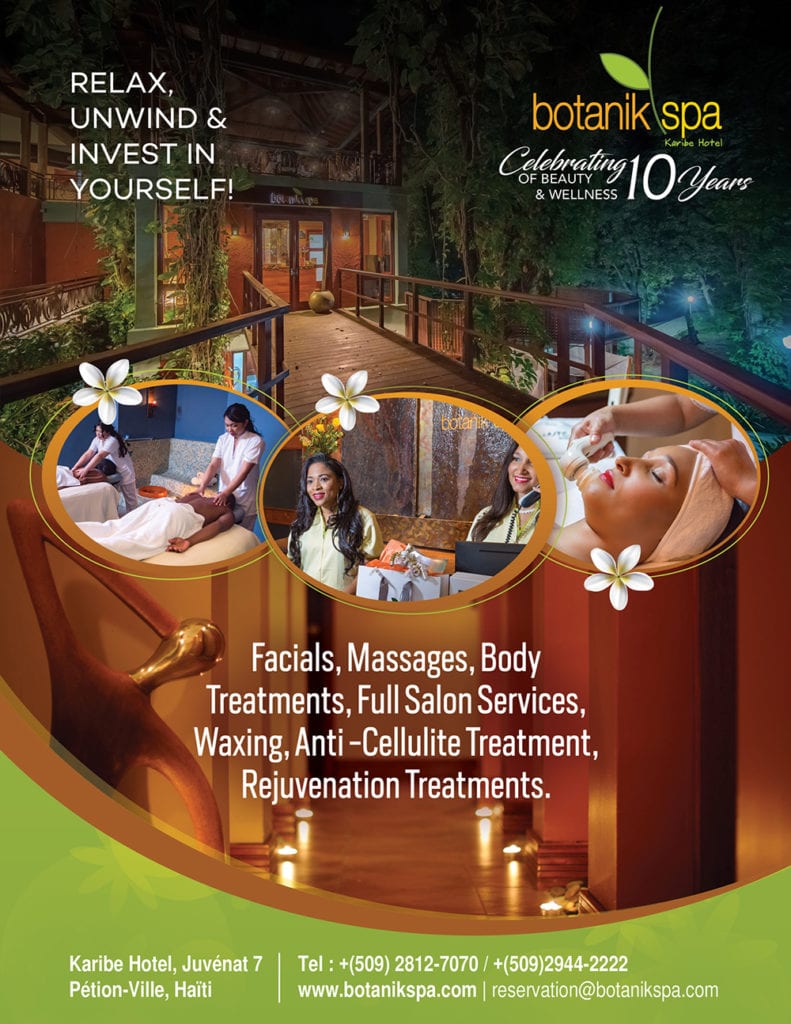 … the key is to remain authentic, work ethically and to continue innovating and providing high-quality services.
What services does the spa provide?
–Face care & Microdermabrasion
– Specialty facials
– Body treatments and anti-cellulite treatments
– Exfoliation
– Massotherapy
– Nail care
– High-end hairstyling
– Wax hair removal
Which three services is the spa best known for?
The most popular spa treatment is the Swedish massage. Second, our purifying facial, and the third would be our new anti-aging treatment, "The Wishpro".
You celebrate the spa's 10th anniversary in January 2018. What highlights do you remember?
The entire journey has been incredible and carries so many great moments that impacted many lives. It is awe-inspiring to me to collaborate with so many talented people and give them a place to utilize their gifts. And equally amazing to be able to reach so many customers and hear how we have touched them. We often receive testimonials and notes from clients about what our services mean to them. It's gratifying to know that we have been able to make a difference in their well-being.
What would you like to accomplish next?
We have planned growth in terms of more services that we can offer in the future, and in different locations as well. We look forward to being better able to give back to our community, which has generously supported us.
When you're not running the spa, what else do you do? How do you spend your free time?
I am blessed with a completely full lifestyle and schedule. As the General Manager and part-owner of Kinam Hotel and Ritz Kinam, a full-time wife and mother to three gorgeous children, for me, free time is what I try to create for myself to relax and rejuvenate. I do that through sport, massage, music, reading, relaxation, meditation, and spending quality time with my family. I also love to travel and discover the world and its countless beauties.