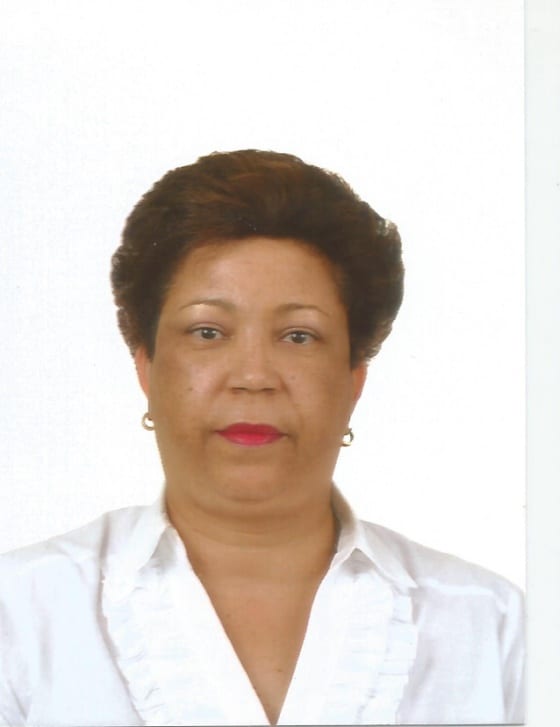 A Foundation Helping People in Haiti affected by Diabetes, Hypertension and Cardiovascular Disease
Dr. Nancy Charles Larco, what's your role at the FHADIMAC foundation?
For the past seven years, I have been FHADIMAC Executive Director, working to expand FHADIMAC's activities in Haiti and in the Haitian community abroad. Presently, I work as FHADIMAC's ambassador, which involves lobbying and grant research to improve FHADIMAC's capacity. One of the main focuses for 2018 is the implementation of a referral center – a Center of Excellence – a unique model of care for chronic diseases in Haiti. The most critical moment in my work as an Executive Director of FHADIMAC was probably the 2010 earthquake. Thousands of patients with diabetes, in desperate need of medicine and intensive care, received services from FHADIMAC's dedicated diabetes clinic, the only one in operation at that time. FHADIMAC received an award from the International Diabetes Federation in 2011 in Dubai for that work.
How long have you been with the 30-year-old organization?
In 1988, I started as supervisor of the diabetes clinics. In 1992, I developed many educational materials on Diabetes and Hypertension in Creole. In 1993, I became the coordinator of events such as World Diabetes Day, and yearly trainings for medical professionals. I have conducted projects with World Diabetes Foundation, Americares, the Minister of Health of Haiti (MSPP), Insulin for Life (IFL), and the Helmsley Trust. In 2010, I implemented the IDF's "Life For A Child" program, which currently supports close to 300 children and young adults with type 1 Diabetes.
Why was FHADIMAC founded?
In 1987, my father Dr Rene Charles, was receiving many poor patients with diabetes complications because they could not afford appropriate care. With the help from the Lion's Club, he decided to open two clinics in two underserved neighborhoods. The clinics were rapidly overwhelmed. The space soon became inadequate, and Dr. Charles decided to relocate the clinics to a family home offered up by his wife, Mrs. Marie-Jose Charles. Since then, FHADIMAC has grown and counts up to 6,000 registered members to date.
What are the top 5 services provided by FHADIMAC?
– Daily educational classes
– Specialized clinics for patients with diabetes and hypertension
– A foot clinic, the only one in Haiti
– Training in diabetology for medical personnel
– Programming for children and young adults with type 1 diabetes from all over Haiti
Are there any current or future projects FHADIMAC is working on at the moment?
The space for all of our activities is very limited, so in March 2017 we launched a capital campaign to construct our new Referral Center for Diabetes and Cardiovascular Disease in Haiti, a modern and integrated medical facility to prevent and treat these chronic diseases.
Contact us via e-mail: info@fhadimac.org, fhadimac@hotmail.com, or our website to make donations using PayPal (www.fhadimac.org)
Besides you, who are the key people at FHADIMAC who help keep the organization going?
– Dr Eddy Jean-Baptiste, an Internist, Endocrinologist, and Nutritionist, is our Medical Director
– Dr Philippe Larco is a Physician and Epidemiologist and the Vice-President of FHADIMAC.
– Dr Regine Lefevre, a public health specialist, is our project manager.
– Mme Sabrina Chauvet has had Type 1 diabetes since 1964. She brings the view of the patient.
– Mrs Marie Jose Charles is the administrator.