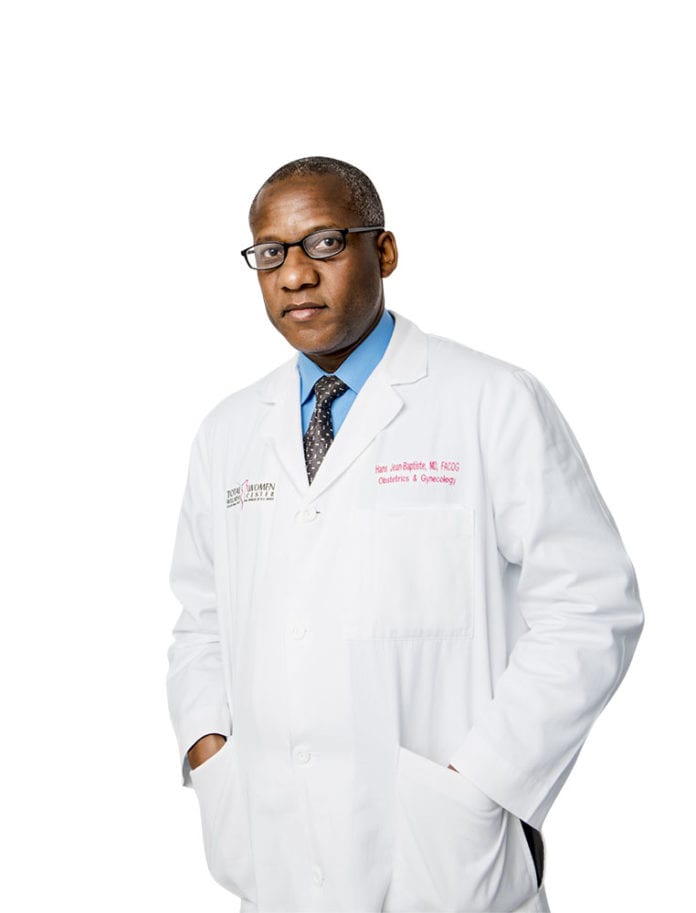 With Dr. Clones Lans, Dr. Hans Jean-Baptiste and Dr. Thomas Toussaint
Can swimming affect my pregnancy?
I have terrible pains periods, can I get relief?
Can I get pregnant?
Whenever I sneeze or cough, I lose urine. Is there treatment for that?
I had a C-Section; can I deliver vaginally?
My last doctor told me my next pregnancy would be high risk. Should I have another child?
Total Women Wellness Center consists of a comprehensive, and compassionate team delivering world-class customer experience in support of its specialized state-of-the-art approach to care. TWWC has the correct answer to all your obstetrical and gynecological issues.
Dr. Clones Lans, Dr. Thomas Toussaint and Dr. Hans Jean-Baptiste have respectively accumulated over 20 years of experience in the Caribbean and North America in the field of Obstetrics and Gynecology. With licenses in Florida, New York, Delaware, Georgia, Virginia and Illinois, these Board-Certified Specialists of the American Board of Obstetrics and Gynecology bring their broad practical and theoretical background to South Florida since 2013.
Sèvis obstetrik ak jinekolojik gen anpil enpòtans nan pwoteksyon lasante fanm ak kè kontan nan fanmi.
Their skills range from routine gynecological exam, infertility, family planning, prenatal care and delivery, vaginal birth after cesarean (VBAC), low and high risk obstetrics. They are highly qualified to care for the most complex women issues such as: abnormal bleeding, interstitial cystitis, uterine fibroids or other pelvic mass, menopause issues, urinary incontinence, pelvic organ prolapses, endometriosis, etc. They are experts in laparoscopic and robotic assisted surgery, vaginal rejuvenation and pelvic floor reconstructions. They speak fluently English, Creole, French, and Spanish. Doktè yo pale Kreyòl.
These doctors and their outstanding staff provide a sanctuary for compassion and exceptional quality care for women of all ages. If you want to have the best obstetrics and gynecologic care or if you want to deliver your baby in the best conditions in South Florida; if you attempted to get pregnant unsuccessfully; concerned with post-menopausal issues; if you experience involuntary loss of urine or urgency to urinate; if you are seeking a second opinion; Total Women Wellness Center, is the perfect environment to get answers.
Total Women Wellness Center: 16400 NW 2nd Ave, Suite 101, Miami, FL 33169
Phone: (305) 705-4575 Email: info@totalwomenwellness.com