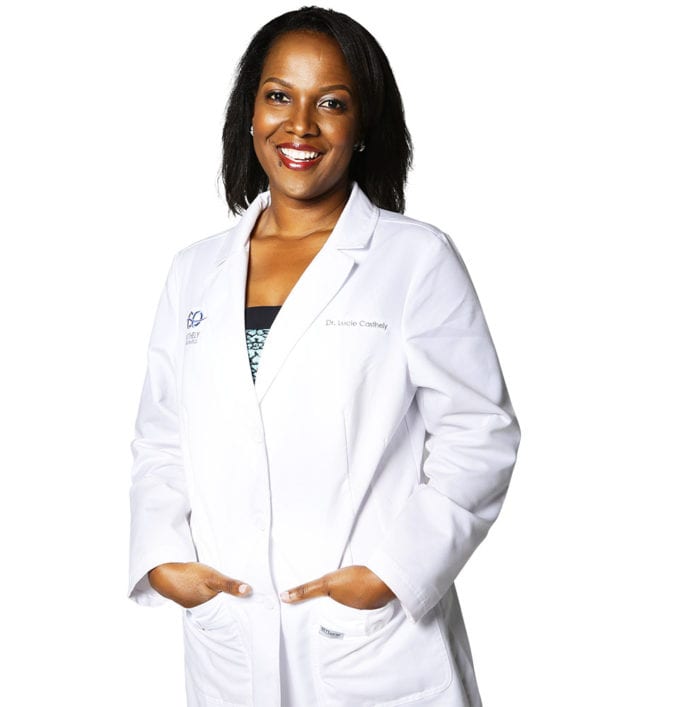 By Dr. F. Lucie Casthely, DMD, MPH, MS
ORTHODONTICS SPECIALIST
Braces are a permanent fixture on your teeth for several months or even years, and, for many patients, this can be a very daunting thought! However, we don't want you to worry – braces are a great way to improve your smile in a short amount of time. And, you may even be surprised to hear that some of your favorite celebrities have worn them!
Are you a Harry Potter fan? Emma Watson, who played Hermione Granger, wore her braces in-between filming for a brief 4 months! They didn't interfere with her career and now she has a beautiful smile!
Gwen Stefani, a singer once part of the band "No Doubt", told herself as soon as her band made it big, the first thing she was going to do was to get braces! Sure enough, in 1999 No Doubt was extremely popular and Gwen became an official celebrity with braces. She even dabbled in bright colored bands over her braces like pink and blue!
Another celebrity who's been through a hefty orthodontic regimen is Dakota Fanning. Dakota has had several teeth pulled, quite a few sets of retainers, multiple braces and even sported some headgear while being interviewed on The Tonight Show with Jay Leno! It took a lot of courage and confidence, but she pulled it off and now her teeth are gorgeous!
Age has no boundaries when it comes to orthodontics and you shouldn't let that hold you back from braces! Tom Cruise was 40 years old in 2002 when he decided to opt into clear brackets to fix his teeth. We can all agree; it was a great choice!
Braces, like people, come in all shapes and sizes! Metal braces can come in silver or golden, which is a very popular choice because they look like tooth jewelry!
If something more subdued is more your style, you may want to consider ceramic brackets, which are often tooth-colored with similarly colored bands. There is also a style of braces called "lingual" braces, which are attached behind your lower teeth, making them undetectable! Let's not forget Invisalign, which is a series of clear removable trays. There is always a great choice out there available to you.
Are you ready to be part of the A-list? Don't call the paparazzi, give Casthely Orthodontics a call today for a FREE Consultation at 305-940-4911!
Casthely Orthodontics:
1400 NE Miami Gardens Drive, #101, Miami, FL 33179
Phone: 305-940-4911 | Site: www.casthelyortho.com