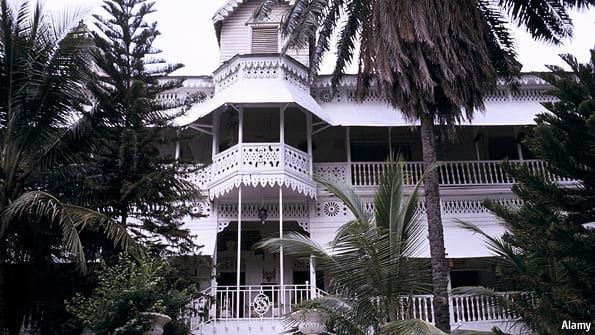 Here in Haiti Open, there are numerous pages which highlight the country's best hotels. These are all great choices for your vacation in Haiti, but sometimes, popularity and high ratings draw in more guests leading to fully booked rooms and crowded areas especially during peak months.
For an alternative accommodation option, how about a stay in Haiti's hotel treasure? For some, it may be exactly what they're looking for. In this piece, let's take a look at the iconic Hotel Oloffson, Haiti's old-world style lodging.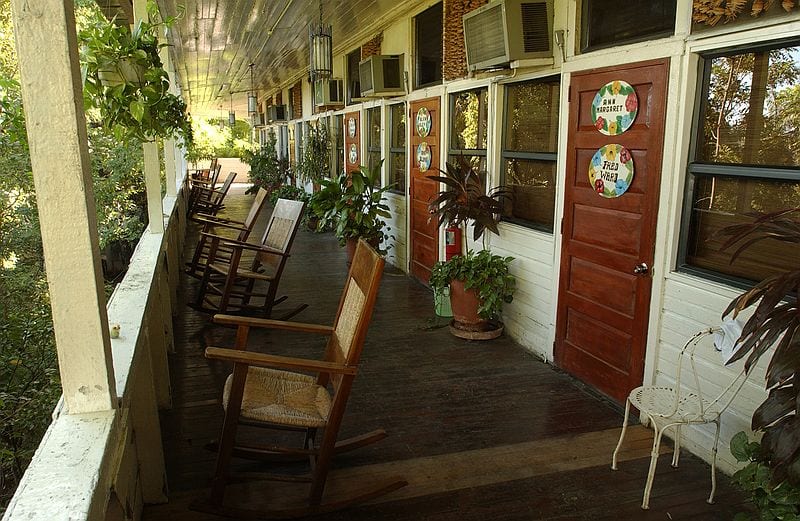 Hotel Oloffson has been around for 120 years, but considering that most tourists are drawn in by the heavy marketing of more modern hotels, this quaint inn seems to have been becoming less of an option when talking about places to stay in the country. Yet, Hotel Oloffson still mesmerises visitors, with some describing the hotel as among the "loveliest inns in the capital".
Unfortunately, being located in Port-au-Prince means that there are numerous establishments that compete in attracting potential guests. New hotels regularly rise within the capital, as it's a prime spot for accommodation given that it hosts the country's main international airport.
There are hotels in Port-au-Prince that even partner up with the country's main international airport, much like in other heavily populated capitals in the world like London for instance, wherein airport hotels allow guests with long drives before or after a flight to rest and help them to prepare for their next journey ahead.
That said, Hotel Oloffson may not offer the same luxury as more modern five-star hotels, but it has an antique charm, which may be the perfect setting for some travellers. Don't let its wooden structure fool you though, as it can be as elegant as contemporary establishments, depending on the guest's taste.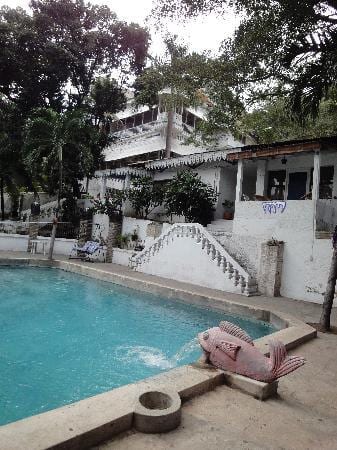 The Oloffson is surrounded by greenery which adds to its relaxing ambience. Several prominent individuals have been attracted by its serene vibe including Mick Jagger and the late former US First Lady, Jacqueline Kennedy Onassis. Authors have also frequented the hotel over the years, and the Oloffson was even included in The Comedians, a classic 1966 novel by Graham Greene.
Moving to the interiors, the hotel exhibits many vintage artifacts. From the displays to chandeliers to its old-worldy furniture, the Oloffson takes pride in its rich heritage. Most of the elaborate structural details are preserved, with the walls, railings, and canopies reminiscent of its original 19th century finish.
The ceilings are fitted with fans, adding to the rural feel of the establishment; and you might even forget that you're in Haiti's capital city. If you're looking for a nice and quiet place to unwind, the oozing calmness of Hotel Oloffson will never fail to take you into a dreamy state of relaxation.