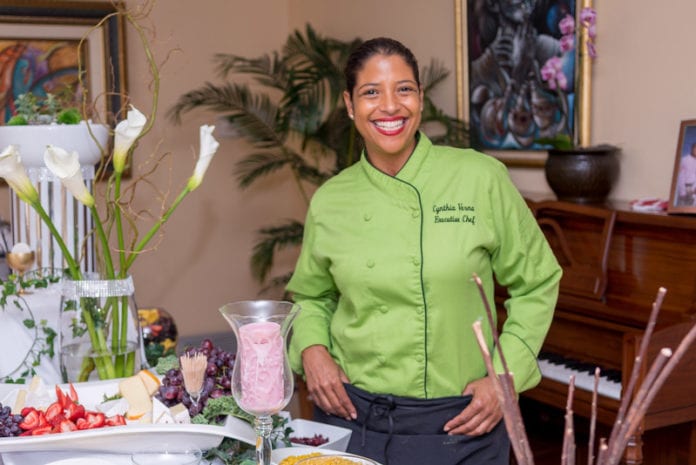 Haitian cuisine boasts a rich and complex history. With influences from the island of Hispaniola's first known inhabitants, the Tainos – believed to be the first to use the technique we now call barbeque – to the rich flavors and spicy influences of Africa and the flair and sophistication of the French, people all over the world are discovering and falling in love with Haitian food.
At the forefront of this global culinary love affair is a vivacious, uber-talented chef with a million-dollar smile. Cynthia Verna, affectionately known as Chef Thia, has emerged as a true worldwide representative of Haitian food and culture.
Who is Chef Thia? For those of us living in the United States, we are just discovering this vibrant and refreshing Haitian culinary phenom. For some Haitian-Americans and Haitians living in Haiti, Chef Thia is a household name whose acclaimed gastronomic expertise has propelled her to the status of a global culinary ambassador of Haitian cuisine. She is also heralded as the first Haitian female to publicly speak and write about her traumatic experience of being raped in Haiti.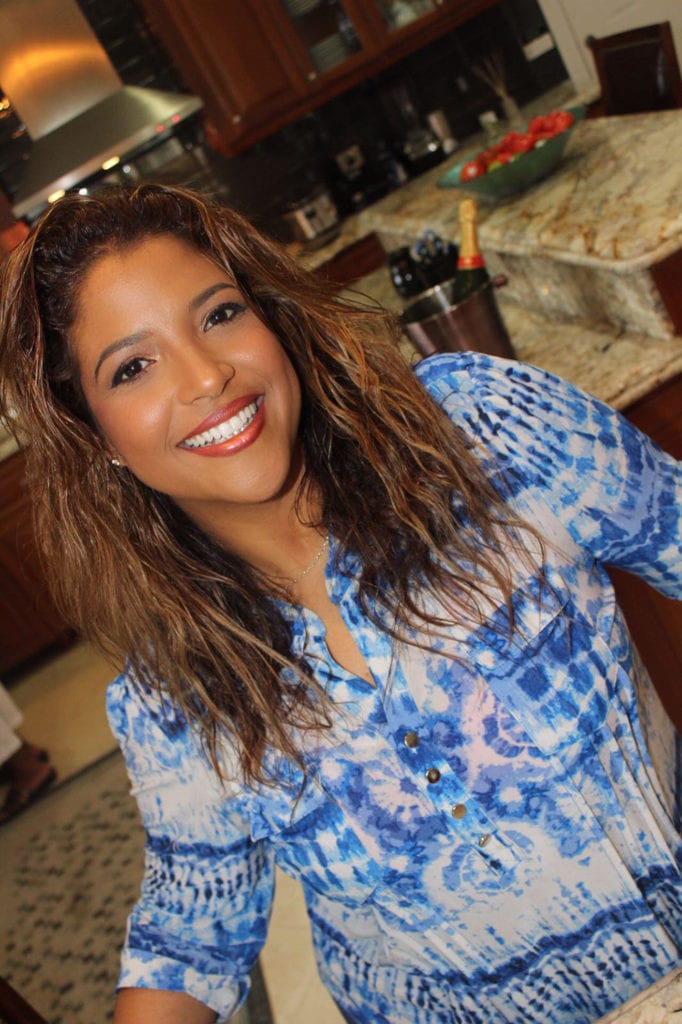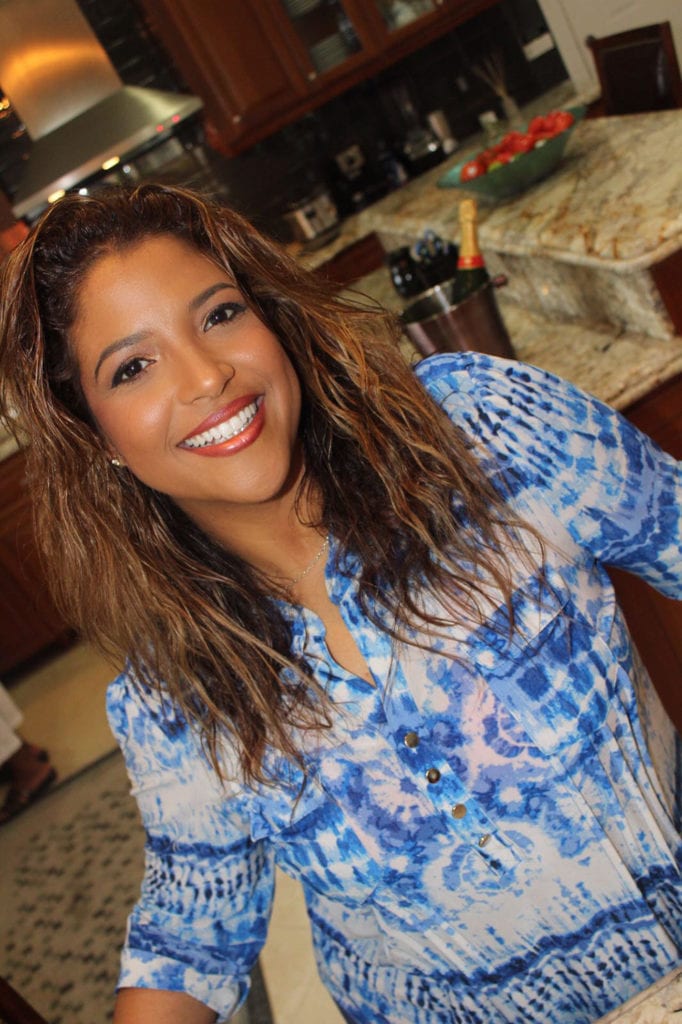 If you have a dream, don't stop because of circumstances. That blessing is there. God wants you to keep going.
Chef Thia's star is on the rise, and 2017 has been a banner year for her – and it is only half-way through. In late May, she wowed attendees and fellow chefs from over 30 countries at the sold-out Embassy Chef Challenge in Washington, DC. Chef Thia won the "People's Choice Award" for her shrimp creole ceviche with aioli herb sauce, plantain chips and a passion-fruit rum-punch cocktail. She was the first female chef to win this award in the nine-year history of this event.
Chef Thia was chosen by the Haitian Embassy to represent Haiti. Her relationship with the embassy goes way beyond this one event, as she has had the honor of traveling all over the world to teach and cook traditional Haitian dishes and create fusion Haitian dishes based on these experiences.
Luckily for us, we don't have to be guests at lavish embassy soirees to experience Chef Thia. We can now all welcome her into our homes, as she has joined the cast of the nationally syndicated Taste The Islands television cooking show on PBS. Now in its second season, Taste The Islands is now twice as nice, as Chef Thia's infectious personality jumps off the screen and into our hearts as she goes toe-to-toe with co-host Chef Irie. According to the show's creator and executive producer, Calibe Thompson: "We were initially drawn to Thia because of that big smile and her natural warmth. For television, it is more about the personality than even the food, but her food was delicious too, so it worked out."
Thompson and Chef Thia have also co-published a #1 book in Amazon's Caribbean Cookbook category entitled "50 Favorite Haitian Recipes." This is Chef Thia's second book, as she bravely shared her story of being a rape survivor in the French language "Calvaires" (which translates to "Ordeals" in English). She has used her platform to raise awareness about sexual molestation, exploitation, and rape in Haiti and the Caribbean. She has emerged as a voice for so many girls and women who share this horrific experience. She has been transparent and bold in her activism. This was one of the first impressions that her Taste The Islands co-host, Chef Irie, had of her when she first came on set: "She was very open about a topic that so many people would shy away from. She had been through so much, but exhibited so much strength and resilience and she manages to do so with a bodacious personality and heartwarming grace. She won my respect from day one."
She accepts all the praise with a humility that comes with a deep reverence for God and her family. She was born in Port-Au-Prince and raised in Pelerin by her paternal grandmother, "Mamie Annie," who she credits with planting the first seeds of culinary excitement in her spirit. Reflecting on Mamie Annie, she says, "She was really into food, especially dessert. She was always in the kitchen, sometimes all night. She was very well known for her desserts – especially her béchamel, which she always made from scratch. She died a few years ago. She was my life."
Chef Thia currently resides in West Palm Beach, Florida, with her three children aged 20, 17, and 7. She hopes to continue to bring the taste of Haiti to the far-flung corners of the world while being a defender of female empowerment. Her sage words are compelling: "If you have a dream, don't stop because of circumstances. That blessing is there. God wants you to keep going. Before I do anything, I simply say 'Lord Jesus, I trust you!' and I just let it be."